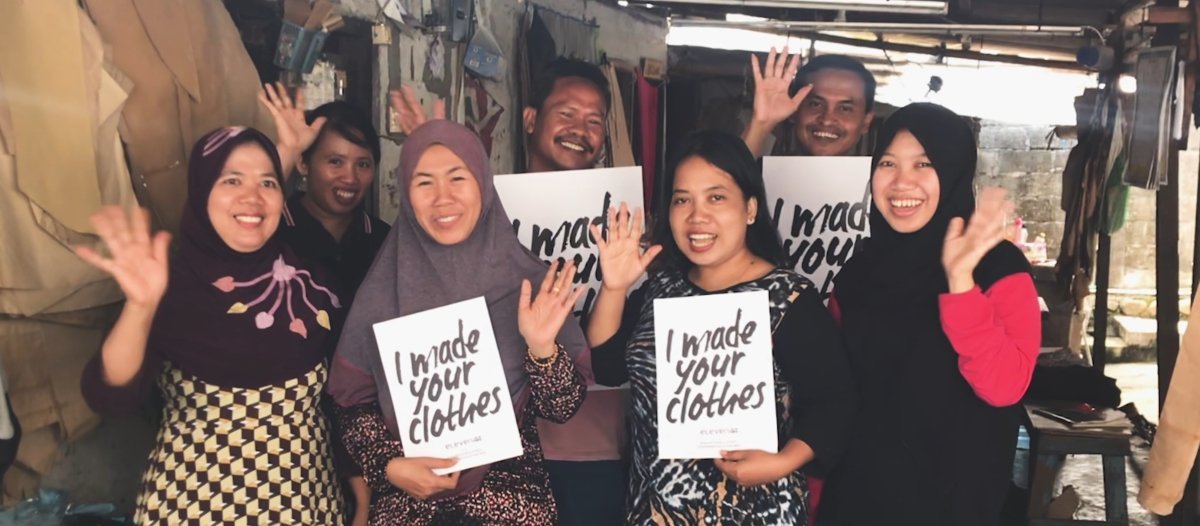 Who Made My Clothes
Inspired by the manifesto of fashionrevolution.org/ we have created this video to show you who we are behind the instagram and website. Meet our team of makers! Out of a small family run studio in Bali, Indonesia we are so proud of this collaboration and hope to continue to grow in business and in life together. eleven44.com/
We at eleven44 provide a dignified and safe work environment and have absolutely no tolerance for racism, sexism or any other type of inequality. We do not exploit, overwork, abuse, harass, or discriminate against anyone. We strongly believe that the people who make our clothes are equal to those who wear them. 
We provide fair and equal pay, giving our teams the resources they need to develop, thrive, and effectively invest in their communities - lifting people out of poverty and into a mindset of fulfilling ambitions. We also provide education so that individuals may advance, and if they should choose to seek employment elsewhere will move on with greater skills than when they joined us.
We respect the diversity within our teams as well as our customers by welcoming and celebrating every culture, ethnicity, democracy, age, gender, class, shape, and ability. There is beauty to be found in every corner of the world and through creativity and core values, we are all connected.
We are transparent with our working conditions and do not hide the way our goods are made. Anyone, anywhere is invited to see how, where and by whom their clothing and jewelry are made as well as the environment our teams work in.
Each piece of eleven44 clothing and jewelry is crafted on the small island of Bali, Indonesia. We are constantly touched by the rich culture of the Balinese and Indonesian people and are grateful to be working with such humble, kind spirited and patient people.  We honor and respect the traditions and customs of this land and participate whenever it is appropriate to do so.
We stand for nature, freedom, expression, comfort, connection, well-being, equality, justice, and life. We believe in unity.