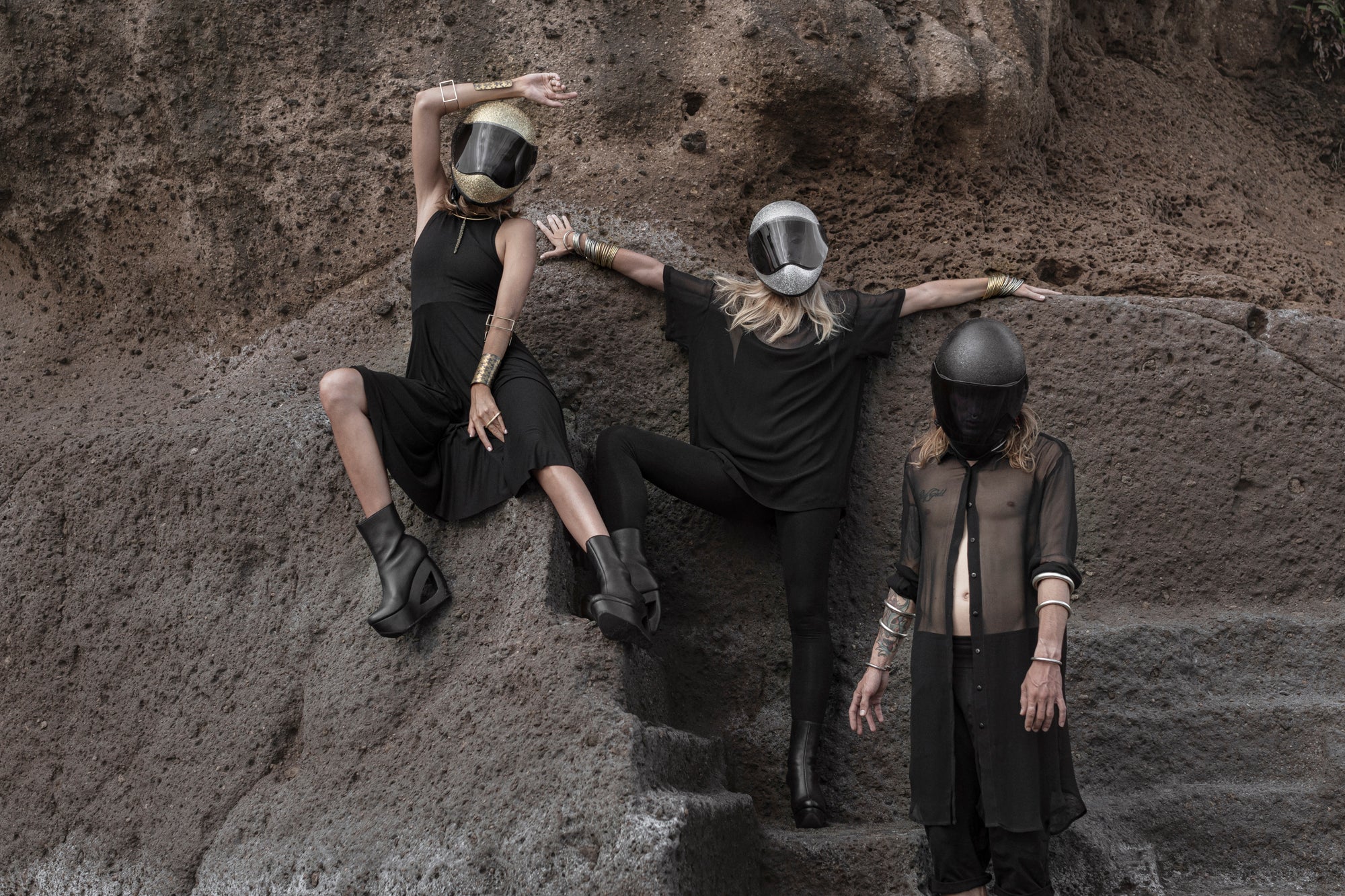 10 + 1 Ways To Care for Your Clothing and Keep Your Wardrobe Long Lasting
A sustainable wardrobe much like a capsule wardrobe,  is a collection of clothes that have been put together with versatility, wearability and longevity in mind. It aims to  bring together key looks and contains pieces that can be interchangeably worn together to create different and new looks each time; even though you are still wearing that favorite rock t-shirt you bought in a market 5 years ago!  Your wardrobe should represent your signature and individual style and extend beyond trends.
The most sustainable clothing is the clothing you already own…This is why instead of jumping on the "what is and what isn't sustainable fashion" debate, we want to redirect you towards creating a long lasting wardrobe through considerate care of the clothing you already have.  We're all looking for ways that we can be more sustainable when it comes to our wardrobe as well as our shopping habits.
One of the easiest  ways to achieve a sustainable wardrobe is by making the clothes you already own and love last longer! 
Whether it's not washing your clothes correctly, not dealing with stains properly or the sloppy and messy storing solutions we all have - yes we all have that pile of clean clothes moving from corner to corner - we all need to remember to give our clothes a little extra TLC.
Although we can promise to make your clothes last forever, we can definitely help getting them to last as long as possible! 
We have come up with some tips and helpful hacks to extend the lifespan of those loveable items while saving money and  staying true to your eco-conscious self and your ethical and sustainable wardrobe-  and guess what? It all starts with washing! 
Avoid washing your clothes too regularly. 
In fact, aside from underwear, most of your clothes can last much  longer than just one wear before needing to be washed.
Keep the load light!
Overfilling the washing machine is not the best idea for your clothes. Cramming everything you can possibly fit into one wash will guarantee your clothes not being washed properly and will cause them to rub against each other causing damage and fading. Don't forget to separate darks from whites, keep heavy fabrics away from light ones, and always wash towels on their own.
Turning down your washing machine 
Cold temperature helps prevent clothes fibers from breaking down. It can also reduce colors running and fading over time, and will prevent shrinkage. Colder temperatures also reduce the amount of microplastics released from plastic based fabrics such as nylon, acrylic or polyester clothes. 
Go Easy with Detergent & Fabric Softener 
Better yet skip the softener all together! Large amounts of detergent can actually make your clothes more dull and stiff, whereas fabric softener  can cause build up on clothes, block their pores and reduce absorbing qualities. We know there's nothing more comforting than laying on freshly cleaned sheets smelling like love! In this case, a spray bottle with essential oils diffused in water will do the trick! 
Wash jeans and printed shirts inside out


This will prevent the colors from fading so quickly. 
Use a mesh or delicates bag
A delicates bag is an easy way to stop delicate garments or underwear from ripping or being damaged in the washing machine. We also suggest using a pillow case which works just as well! 
Dry clean as little as possible
All those heavy chemicals aren't great for the shelf-life of your clothes - and it's expensive, too. Try spot cleaning or hand-washing until a deep clean is completely necessary. Having a stain pen handy is quite helpful to avoid a trip to the dry cleaner! 
Air dry your clothes
 Instead of using a tumble dryer, let your clothes air dry. Not only is using a clothesline or drying rack cheaper and energy saving, it is also one of the best ways to ensure your clothes don't wear out.
Dry whites outside and dark colors indoors
Sunlight will lighten/fade dark clothing, so keep those dark pieces away from natural light while drying. Expert hack :  if you love black as much as we do, we remind you that you can always re-dye your black clothes!  
Invest in good hangers
Try to avoid cheap hangers that won't support your clothes properly and might misshape the shoulders. Soft or wooden hangers will help prevent hanger-related clothing mishaps.
Learn how to repair your own clothes or find a local tailor 
Lose straps and  buttons falling off are all part of the natural lifespan of your clothes. Learning to mend these on your own or finding a local seamstress that can do the mending for you will definitely keep your clothes lasting longer.  Additionally, altering and changing up your clothes like  turning old jeans into shorts and  tshirts into tank tops is a great way to keep those old items out of landfills and getting a new item added to your wardrobe. 
So we hope you can find these tips easy to apply and will put them to use starting today.  It actually involves less work rather than more, so adaptation should be a breeze 😉