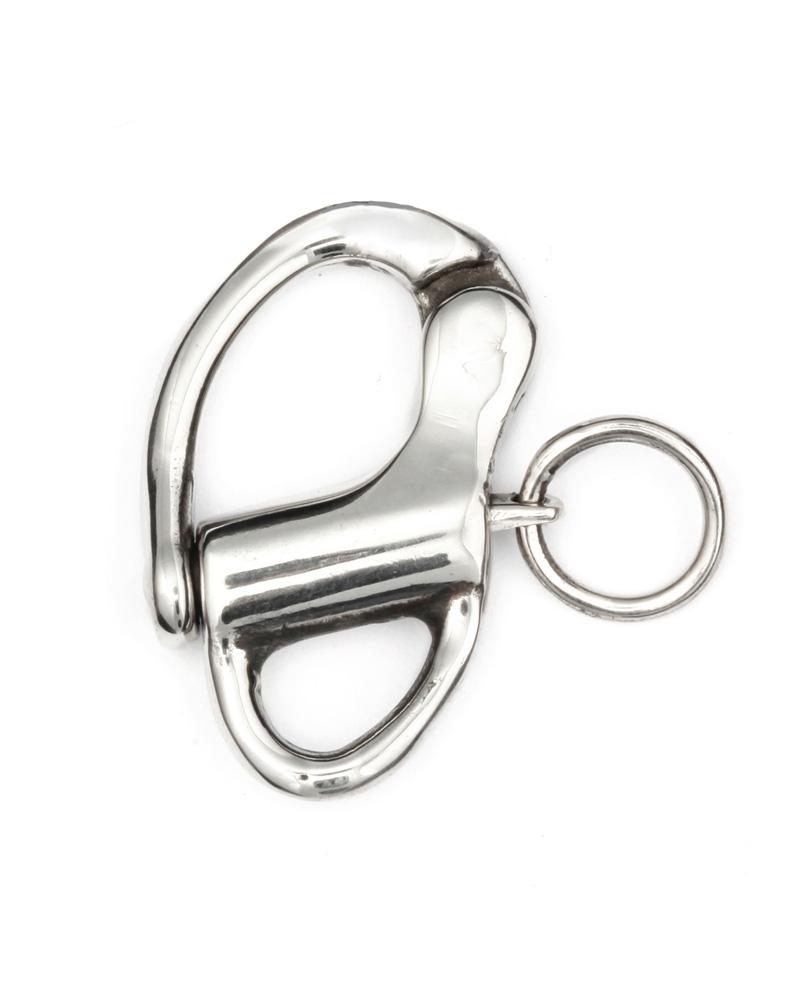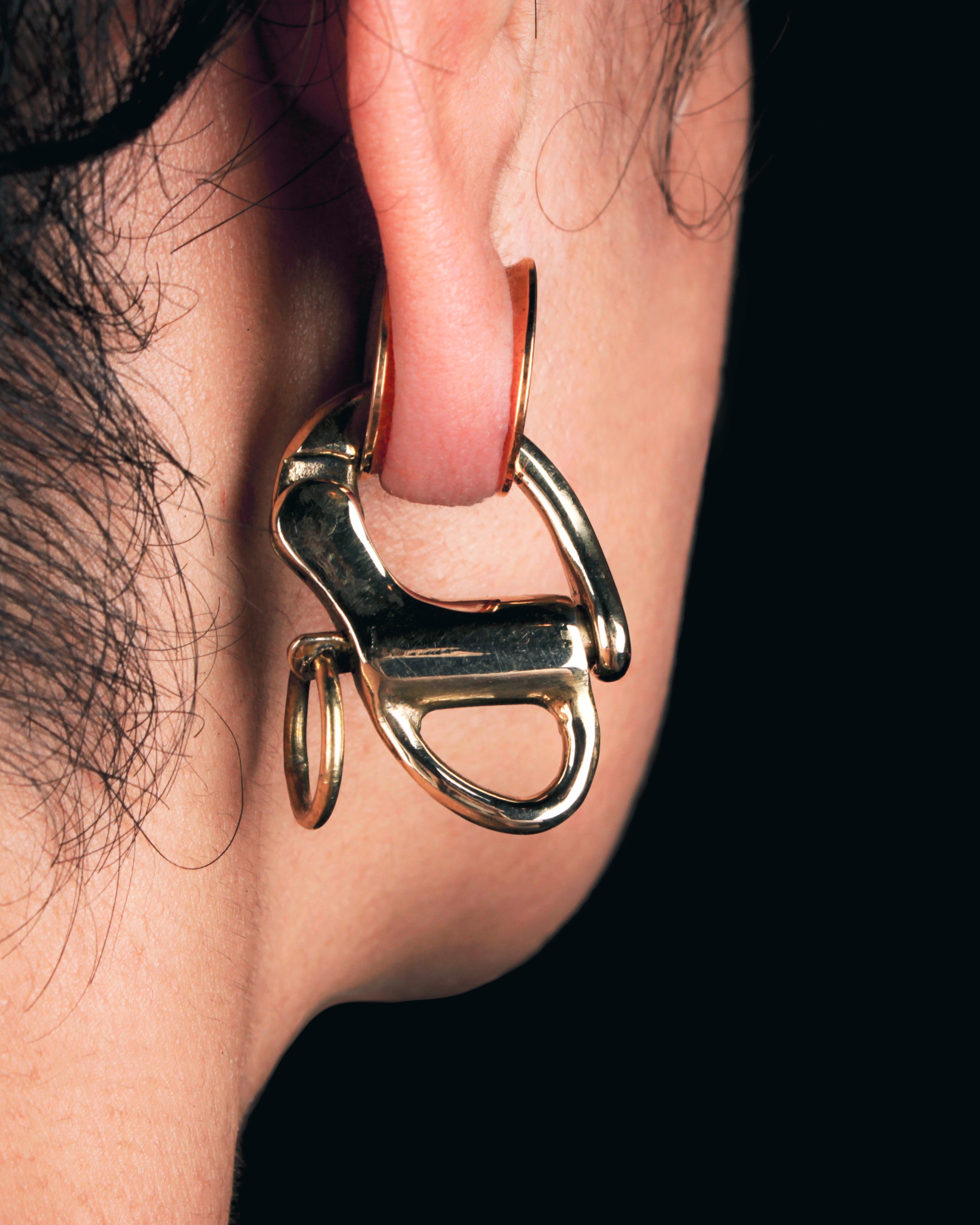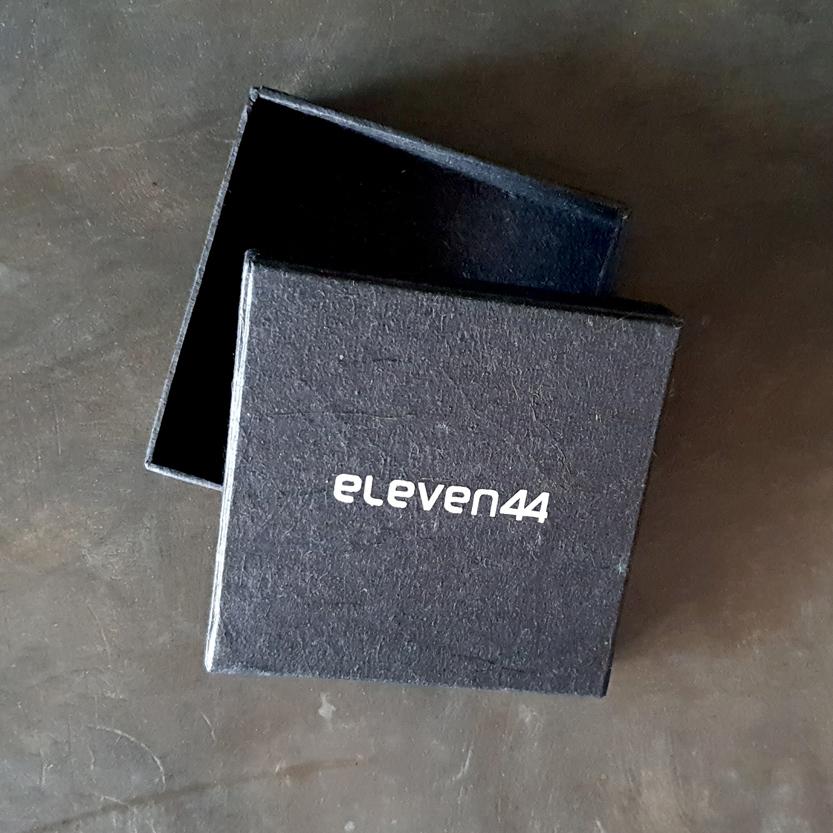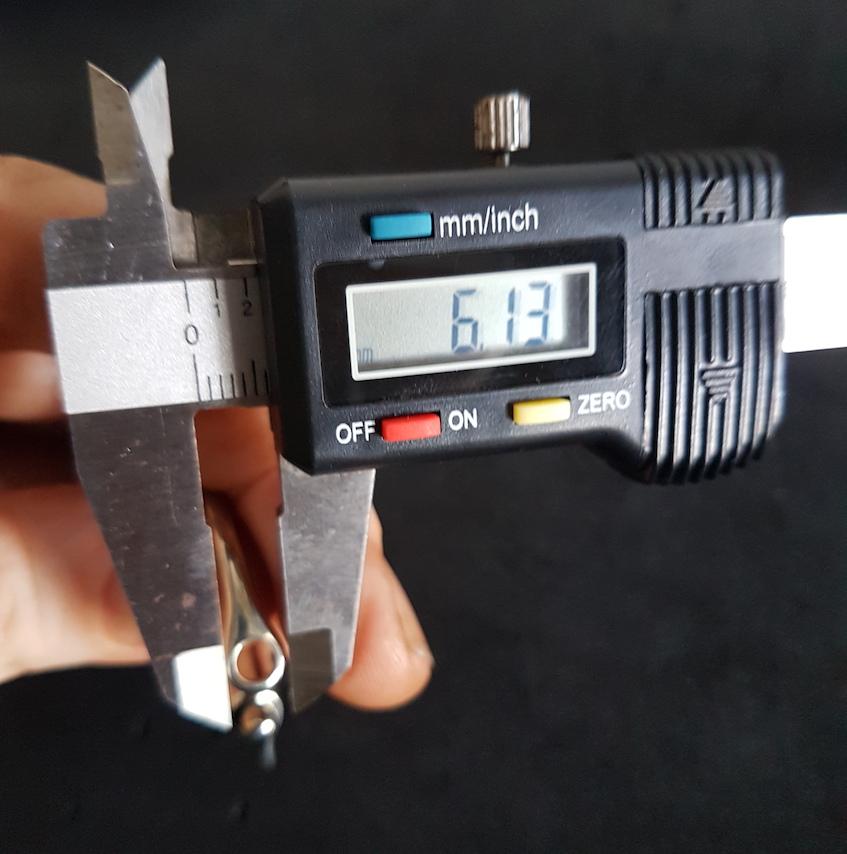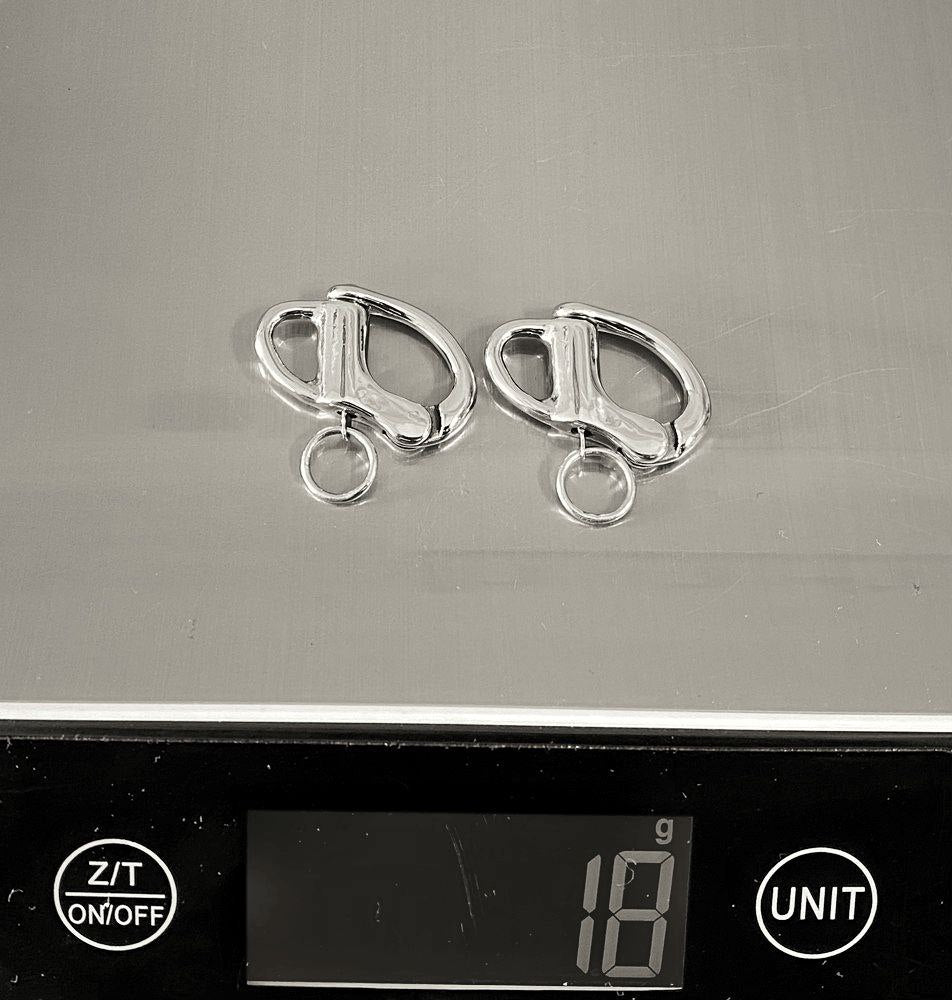 Rigging Clip Small Weights Silver
Sale price
$98.00 USD
Regular price
(/)
A beautiful shape originally designed for a very practical purpose - this piece of jewelry is a reproduction of a rigging clip used on sailboats - now the perfect adornment for your ears.
Sold as a pair.

It has a stainless steel spring inside and closes firmly - it cannot open unless you pull on the circle so it is very secure. You could also use this piece as a really stylish accessory for your handbag or purse, use it as a key ring, or as earring attach other accessories through the space at the bottom - such as your feather extension, chain earrings, or what ever you want to embellish with. Use it to connect your wallet to your belt loop with a chain or leather braid.

On its own they make the perfect earrings for men with stretched lobes for their sleek, minimal design and small diameter.

These are made from repurposed metal - this is an alloy called alpaca.
Each earring weighs 6 grams.
The thickness of the clip is 6 mm.
The dimensions of the earring is 3 cm wide by 3 cm long.
This item is in stock and ready to ship.
You will receive this item in a gorgeous branded box made from post consumer waste recycled paper and post waste banana fiber.
If you have any questions please send us an e-mail using the contact button at the bottom of the page and I will return to you within 24 hours.
Choose options